Change is constant in any field, and 2030 brings a coming-of-age transformation: the healthcare digital transformation. Major changes in the design of health systems and health services are occurring over the course of the next ten years, driven by Covid-19.
Let's take a dip into all that encompasses such changes:
Current Healthcare Landscape
The healthcare industry is starting to undergo structural and technological modifications, as shown by COVID-19, which also highlighted how susceptible it is to change.
The global market for healthcare services has increased at a compound annual growth rate of 8.4% from $6,872.86 billion in 2021 to $7,451.75 billion in 2022. With healthcare accounting for 18% of the nation's GDP in 2020, it is one of the biggest and most complex economic sectors in the country.
A robust system of medical research and development, in collaboration with the higher education system and the technology industry, benefits the U.S. healthcare sector. Similarly, the Baby Boomer generation's growing senescence and the aging U.S. population are creating a persistently high demand in the healthcare industry.
As more cutting-edge methods and treatments become accessible, future health spending is going to increase even more. Certainly, as exponential innovation drives the industry toward 2030, the conventional boundary of the sector is going to dissipate, and new jobs emerge in the transforming healthcare landscape.
Healthcare Transformation and Future
In 2030, the healthcare and life sciences industry will undergo significant changes:
1. Digital capabilities are seen as a way for health systems to fundamentally change their interaction with patients.
For instance, to enhance patient experience and advance more contemporary models of care delivery that use digital technology, an outside-in approach is an answer. Designing processes and experiences from a patient's perspective to earn their trust and loyalty.
2. Technology is already affecting healthcare and continues to make an impact.
Above all, a world where access to care is universal and based on data is emerging thanks to new technology. Healthcare is using technology to expand outside of the hospital, clinic, and pharmacy and into the online space.
3. By 2030, global healthcare spending is anticipated to rise by 10%.
However, there is a prediction that spending per patient is going to decrease by 28%.  This is due to the expectation that the number of individuals with access to healthcare will grow more rapidly than healthcare spending.
4. Physicians and caregivers need to reevaluate their roles.
To satisfy the changing needs of our system, new types of physicians and nurses are emerging as medicine develops. Some of these clinicians work in relatively emerging fields of medicine, where demand for some of these doctors is already considerable.
Care coordinators, virtual care nurses, legal nurse consultants, nurse researchers, forensic nurses, and a complete range of nursing activities related to informatics and the outcome-focused use of healthcare data are just a few of the nursing roles that are growing in a complementary development.
5. Care is going to shift from hospitals to communities and homes.
Hospital-at-home initiatives are expanding because they enhance results while lowering costs and generating higher levels of patient satisfaction. Also, tailored medicine stops acute complications of chronic diseases, which helps us avoid numerous hospitalizations. Finally, developments in digital health enables patients to use telemedicine to provide hospital-level care from home.
The way healthcare is supplied, paid for, and regulated in the future is going to be considerably different from how it is now.
In conclusion, the main drivers behind this are the development of technology, increased emphasis on adaptability, productivity, and whole-person care. Instead of only reacting to this shift, healthcare stakeholders have the chance to actively shape it. By collaborating to construct the necessary data infrastructure, encourage and implement innovation, and create strategies and policies, they collectively are able to better serve their patients.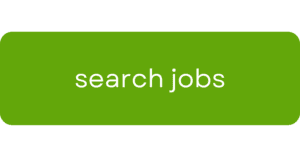 What part will you play in transforming healthcare? Let us help you adapt to this dynamic market by supplying you with the best talent. Get in touch right away!
About Voca: The Spirit of Work
Voca is a relationship organization focusing on uniting talented healthcare professionals across nursing and allied, as well as travel and local with exceptional companies. Headquartered in Rochester, MN, Voca works coast-to-coast supporting national, regional, and local healthcare companies. Voca is proud to be certified by The Joint Commission, which evaluates and accredits healthcare staffing agency organizations and programs in the United States. We are committed to creating and maintaining a workplace in which all employees have an opportunity to participate and contribute to our mutual success and are valued for their skills, experience, and unique perspective. For more information, visit https://myvoca.com/.