Travel nursing yields so many opportunities for adventure! When accepting a contract, travel nurses often face the challenge of leaving their furry friends behind or finding a temporary home for them. But why not take them with you on your next assignment? Travel healthcare is already such an adventure and is made even more exciting by bringing your pets!
Traveling with pets is not uncommon and definitely doable – the main thing to consider is the additional responsibilities that come along with your furry friend and to make sure you have a plan. With the right preparation and knowledge, travel nurses are able to bring their pets along for this new, exciting journey.
Here are some tips for travel nurses traveling with pets:
1. Check the housing policy
When considering different housing options, check the housing policy to ensure that pets are allowed. Most lodging platforms have options to filter the searches for pet-friendly results. Some housing providers have restrictions on the type of pets, size, and breed. It's essential to clarify any restrictions to avoid any misunderstandings or last-minute surprises.
2. Plan ahead
Traveling with a pet requires more planning than traveling alone. Start preparing early, research pet-friendly hotels, and make arrangements for pet-friendly transportation. If you drive to your destination, plan for frequent stops to give your pet a break.
3. Take breaks during travel
Long journeys are tiring for both you and your pet. Take frequent breaks to stretch your legs and give your pet some exercise. Find a pet-friendly rest stop for your pet to run around and play. When traveling to your new location, you may need to stop at hotels along the way.
BringFido.com is an amazing website/app that lists all pet-friendly hotels in the area (with ratings from other users when available). It also provides you with a list of dog-friendly restaurants, as well as great pet-friendly activities and events.
There are no booking fees and same-day reservations are acceptable if you don't know in advance when or where you will be stopping. The website shows you which hotels allow dogs, cats, or both and what the fee is. Always call to ensure they have the most up-to-date info. Your BringFido rep will call the hotel for you to confirm these things and make the booking for you!
4. Get your pet accustomed to travel
If your pet is not used to traveling, start getting them accustomed to it a few weeks before the trip. Take them on short car rides and gradually increase the duration. This helps them adjust to the new environment and reduces the chances of travel anxiety.
5. Packing for your pet
When packing for your trip, don't forget to bring your pet's essentials, such as food, medication, water bowls, a leash, or a litter box.
We always recommend bringing some items that "feel like home" on your travels as it helps you feel more comfortable in your new environment. This goes for your pets too – do they have a favorite toy, blanket, or bed that they often use? Bring a few of these items with you on assignment. It helps them to acclimate and feel more relaxed in their new environment.
6. Plan for emergencies
We never want to think the worst about our fur babies, but being prepared is necessary. In case of an emergency, it is essential to have a plan in place. Research the nearest animal hospital and keep the contact information handy. It is also a good idea to bring your pet's medical records and vaccination history with you.
7. Pet sitters
If you're traveling alone or your travel partner is not home all the time during your shift, you need someone to let your dog out. You don't know anyone in your new city, so you need to hire a professional!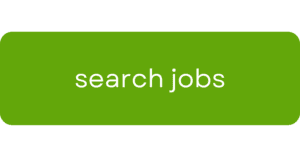 Check out the Rover or Wag app, where you hire local dog lovers to come let your pooch out, take them on walks, pet sit or even just hang out with them if they get anxious when left alone too long.
The app allows pet owners to leave reviews for each pet sitter. Make sure to look for someone with a lot of positive reviews and who has been providing services for 6+ months. If you prefer not to have someone come into your home while you are not there, check the area for local pet daycares. If you are working night shifts, check for places with overnight options. Remember, do not forget to ask if they have a healthcare worker discount!
8. Enjoy the experience
Traveling with your pet is an enriching experience. Take the time to explore new places with your furry friend and create unforgettable memories together. Capture these moments by taking lots of pictures. These memories will last a lifetime! Start a photo album and fill it with pictures of you and your fur baby in all of your new locations. That way, you'll have a memento to look back on from each city you traveled to together.
In conclusion, travel nursing with pets is a rewarding experience for both you and your pet. If traveling alone, pets bring so much love and comfort to your new environment. Although traveling with your pet requires careful planning, preparation, and consideration, it is not difficult. By following our tips above, travel nurses ensure a safe and enjoyable experience for their pets while on assignment. Happy travels! Where to next?
If you are looking for your next travel nursing assignment, contact Voca today!
About the Author
Rachael Fox is one of Voca's Directors of Recruitment, bringing with her 10+ years of experience in travel healthcare staffing. Inspired by her clinicians, she is Voca's resident "Traveling Director", living like a traveler herself. She moves every few months to a year, renting furnished apartments, and exploring and adventuring in new areas. Rachael uses this as an opportunity to test out different travel tips and tricks, sharing her findings with Voca's travelers to help them make the most out of their assignments!
About Voca: The Spirit of Work
Voca is a relationship organization focusing on uniting talented healthcare professionals across
nursing and allied, as well as travel and local with exceptional companies. Headquartered in
Rochester, MN, Voca works coast-to-coast supporting national, regional, and local healthcare
companies. Voca is proud to be certified by The Joint Commission, which evaluates and accredits
healthcare staffing agency organizations and programs in the United States. We are committed
to creating and maintaining a workplace in which all employees have an opportunity to
participate and contribute to our mutual success and are valued for their skills, experience, and
unique perspective. For more information, visit https://myvoca.com/.