New technology has emerged to assist health professionals in better managing their patients by lowering the risks associated with direct contact. Now, the future of healthcare is shaping up in front of us thanks to the advances of technology in healthcare.
According to the CBInsights report, despite the 53% YoY fall, the US raised the most money for digital health overall in the second quarter of 2022. Now, with a $2 trillion business, the healthcare industry is a behemoth at a crossroads.
Currently being weighed down by crushing costs, the industry is seeking methods to improve in practically every area. Only a few know health tech's potential as of today. Hence, tech-infused tools are being integrated into every step of the healthcare experience. And here's what it's all about:
What is Technology in Healthcare?
Technology in healthcare, also called "health tech", refers to any IT equipment, algorithms, AI, cloud computing, blockchain, or software intended to increase hospital and administrative productivity. By bringing fresh perspectives to medications and treatments, they enhance the standard care overall.
This technology serves healthcare tech companies as they serve the healthcare industry. The slope has been flattened by tech benefactors such as individuals working with local governments to reconstruct public health dashboards.  Startups reorienting their operations to improve testing, and large internet corporations creating applications and tools alongside health systems. All these initiatives are the ones that boost tech developments so that everyone retains fundamental functionality when crisis occurs, and it is exactly what everyone needs right now.
The benefits of health tech are plenty:
Improves patient care and experience
Using technology to capture and analyze data across the patient care system gives health organizations a whole-picture view of how they are performing. Additionally, technology aids in automating that assessment so that healthcare tech companies are able to continually examine their outcomes, identify problems and find methods to improve the patient's experience.
Health Tech provides easy access to medical records
The collection of patients' data is one of the most important aspects of the healthcare field. With the advent of digitalization, medical information is keyed into a cloud-based system for easy access.
This has made it incredibly simple for specialists, patients, and medical billers to access information with a single click, from any location, at any time.
Reduction of medical errors
Because they occur often and are an inherent aspect of human performance, medical mistakes are a growing societal issue. Medical mistakes are the third greatest cause of mortality in American hospitals and healthcare facilities, and about 98,000 people die each year as a result, according to official statistics from Starfield and the American Institute of Medicine (IOM).
Fortunately, technology has aided in the creation of systems that have been shown to lower medical mistakes.
Lowering expenses
In hospitals and clinics in the US, medical mistakes cost $20 billion USD annually. Direct savings for patients and practitioners result from a decrease in medical mistakes. Utilizing technology to minimize incorrect diagnoses and prescriptions, while switching from paper to a medical EMR at a clinic can save outpatient care expenses by 3%. According to estimates, each patient will save $5.14 per month as a result. A cloud EMR drastically minimizes the expense of other mistakes and the utilization of paper in clinical settings.
Healthcare technologies require a new measure of success. One that is in opposition to minimal viable products, iterative quality improvement, and the idea of just following the newest fashion. So, for technologies to benefit both patients and doctors, the technology in healthcare has to be seamless, effective, and helpful.
It is apparent that technology has the ability to alter industries, and healthcare is no exception. Although it is a field that calls for highly educated and competent workers, it also has significant infrastructural, and equipment demands. Moreover, the aging population and the increase in life expectancy throughout the world constitutes a formidable market for healthcare innovation and technology.
We are truly living in revolutionary times for healthcare because of the development of digital health. Our goal is to disseminate the information and medical advancements that heralds the new real era of medicine.
Looking for health tech positions? Get in touch with us and let us assist you in finding the right fit!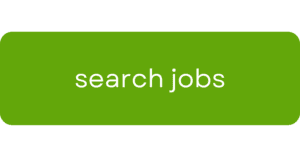 About Voca: The Spirit of Work
Voca is a relationship organization focused on uniting talented healthcare professionals across nursing and allied, as well as travel and local with exceptional companies. Headquartered in Rochester, MN, Voca works coast-to-coast supporting national, regional, and local healthcare companies. Voca is proud to be certified by The Joint Commission, which evaluates and accredits healthcare staffing agency organizations and programs in the United States.
We are committed to creating and maintaining a workplace in which all employees have an opportunity to participate and contribute to our mutual success and are valued for their skills, experience, and unique perspective. For more information, visit https://myvoca.com/.