Travel healthcare is growing more than ever. With an increased growth prediction of 9% by 2030, the travel healthcare industry strives to keep up with the great demand of the aging population. Around the world, there is a shortage of allied professionals and nurses in rural areas. In the US, there are about 50 million people living in rural regions, but only 9% of nurses practice in rural communities.
Occasionally, hospitals are not able to meet this rising demand for medical care. A travel nurse fills the demand by going throughout the nation to the areas that most urgently require them. Even so, travel healthcare professionals enjoy many perks for their services:
7 Perks of Travel Healthcare Nurses and Allied Professionals
Traveling healthcare professionals enjoy a unique mix of perks. Prominently they experience stable, in-demand careers and the exciting variety that traveling brings. But that's not all, discover the 8 perks of working as a travel healthcare professional:
1. Financial Stability
Most travel nurses can make two to three times as much as an internal staff nurse and are able to experience different hospitals. Travelers could work half a year and make just as much as you would working a staff job all year round. The compensation also allows for flexibility to choose how many contracts you want to work in a year and allows you to take a full season off. Travel Nursing provides financial resources to go on that family vacation you've always wanted to go on or maybe you are looking to save for retirement and financial freedom. Travel nursing provides that stability.
2. Career Growth
Traveling to new hospitals gives travel staff the ability to tour and develop new processes and procedures and broaden their scope of practice versus being set in their ways at their current staff job. Travelers learn quickly that there is more than just one way to operate in the healthcare industry successfully.
Additionally, being able to try out new things to see which you enjoy most is another benefit of being a traveling nurse.
You'll get the chance to interact with individuals from all different locations as you move from facility to facility, which broadens your viewpoint. Along with working with a range of healthcare providers, you expand your network. You never know when one of those connections leads to a future employment opportunity. When you decide you're prepared to settle down and accept permanent employment, you'll feel certain as a result.
Along the way, travelers get to establish professional relationships with fellow colleagues and within health systems that allow room for professional growth.
3. Burnt out & Need a Change
Travel Nursing provides the ability to have constant change. You are constantly going to new places with as many contracts as you choose. This could be every 13 weeks. Just think about it, you get to work in different facilities, establish new friendships and see new parts of the world!
4. Destination
Besides traveling to see different cities throughout the country, travelers also get to test the waters before fully committing. Not ready to commit to a hospital in a permanent staff job? No problem! Travelers are able to go home at the end of each contract before beginning the next adventure.
5. Local Travel Contracts
If you are new or looking to get into Travel nursing but don't have the confidence or ability to leave your home. There are also "local" travel contracts with healthcare systems nearby. You will still get paid at a traveler's wage; however you are taxed differently.
6. Flexible schedules
Duration, location, and position of travel healthcare assignments vary. Depending on your demands you specify with your recruiter as a traveler and the eagerness for the facility to fill their need.
Flexible schedules enable you to take a break when you need to between contracts, arrange to be near your family, or be out for special events. Additionally, in many jobs, you also set up your weekly schedules with your manager as far in advance on the contract that they are able and allows for you to also work overtime as needed not by requirement.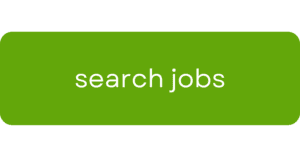 7. Finding a Recruiter & Company you Trust
Voca offers a designated recruiter who truly cares for you as a traveler. We are there for you every step of the way as a trusted partner to always present what is in your best interest.
Voca offers healthcare and even pet insurance along with PTO after a year. We will also reimburse you for your licensees while working for them as we value your commitment to patient care. Voca cares about its travelers and offers new travelers a bonus for their assignment along with a referral bonus, so be sure to tell your traveler friends.
Nursing impacts lives on a daily basis. Nurses and allied professionals play a crucial role in the healthcare system, even though it is not an easy profession. Because you'll probably be assigned to places that need assistance immediately, your effectiveness as a traveling nurse is much larger. You'll be on the front lines of care, enjoying the results of your effort in real time.
As you see, travel healthcare careers come with a lot of benefits, there are several incredible perks to working with a travel staffing company depending on the company you work with. We at Voca believe better career results in a happier you. We are dedicated to helping guide you on a career path that fulfills your passion and purpose.
Ready to learn more about travel healthcare? Want to speak with a recruiter? Contact us today!