As we approach the latter half of 2022, the healthcare industry is expected to continue growing, mostly due to an aging population and longer life spans. In fact, statistics from the Bureau of Labor show that during the next ten years, the growth of healthcare occupations will be more than twice as fast as that of non-healthcare jobs.
Allied healthcare doesn't fall behind. Currently, it is anticipated that through 2026, employment in the allied healthcare sector will increase by approximately 18%. Allied health jobs make up 60% of all healthcare positions, while the other 40% is split between medicine, nursing, and pharmacy.
To get a better idea of the types of allied health jobs in demand, let's explore the top eight allied health positions in the US:
8 In-demand Allied Health Jobs
Here are some of the allied healthcare careers with the fastest growing rates for you to get started in 2022:
Physical Therapist Assistant (PTA)
Job outlook: 35% growth by 2030
Average salary: $62,900 per year
As one of the highest paying allied health jobs, PTAs operate as primary healthcare practitioners and provide patients with a range of medical services. Under the direction of physical therapists, they deliver hands-on therapy, monitor and record patient progress, and put treatment plans into action.
In most cases, PTAs conduct examinations, write prescriptions for medications and analyze test findings collaborating with PAs to offer primary care. Overall, PTAs positions pay well because of the advanced training required as they provide a level of care comparable to what many doctors offer.
Speech-Language Pathologist (SLP)
Job outlook: 29% growth by 2030
Average salary: $92,093 per year
SLP are the experts in the diagnosis and treatment of communication impairments. Treating a variety of patients, including both children and adults, they implement speech therapy techniques to improve communication skills and swallowing abilities. Hearing loss, development delays, a cleft palate, strokes, and brain injuries are some causes of speech difficulties.
As the US population ages, speech and swallowing disorders will increase. Additionally, the identification of speech problems in early children is becoming more and more relevant. Both indicate that the need for SLPs will rise sharply.
Clinical Lab Scientist
Job outlook: 11% growth by 2030
Average salary: $91,309 per year
Clinical Lab Scientists, commonly referred to as medical technologists or laboratory scientists, are experts in examining biological samples to determine the presence or absence of disease. In hospitals and diagnostic laboratories, clinical lab scientists carry out a range of tests using various analytical and diagnostic tools.
The different subgroups of core laboratory work consist of chemistry, hematology, coagulation, and urinalysis. The other two are microbiology and blood banks.
Physical Therapist (PT)
Job outlook: 20.5% growth by 2030
Average salary: $89,349
Physical therapists (PTs) oversee creating and carrying out a plan to address the requirements of patients with physical limitations or injuries. This includes developing a treatment plan, conducting testing, offering post-surgery care and instruction, and administering pain medication.
PTs are crucial in the treatment, prevention, and rehabilitation of patients with functional movement-impairing diseases and chronic conditions. In addition, depending on the setting PTs work varies; for example, in a sports environment, injuries have different demands from orthopedic and geriatric patients.
Interventional Radiology Technologist (IR Tech)
Job outlook: 9% growth by 2030
Average salary: $88,807 per year
Interventional Radiology Technologists are healthcare specialists who operate equipment in a medical suite to perform therapeutic medical procedures. Along with standard operations, IR technologists help doctors do treatments that are less risky, painful, and time-consuming to recover from.
They are the ones that adopt the least intrusive methods possible to enhance patient outcomes overall.
Occupational Therapist
Job outlook: 24% growth from 2016 to 2026
Average salary: $84,640 per year
Occupational therapists often treat patients who have mental, physical, developmental, social, or emotionally disabling conditions. Their patients typically struggle to complete tasks needed for daily life and employment.
Occupational therapists assist patients in regaining, developing, and enhancing their abilities.
Computed Tomography Technologist (CT Tech)
Job outlook: 9% growth by 2039
Average salary: $77,231
As a CT technologist, you work at a hospital or imaging facility performing scans on all body areas for various purposes. While some patients require imaging to diagnose a disease or ailment, some others require imaging for monitoring and control.
To accomplish a CT scan, CT technologists need to accurately interpret the physician's scanning instructions, give contrast material, set up and operate the equipment, and precisely position the patient.
Respiratory Therapist
Job outlook: 23% growth by 2030
Average salary: $70,501 per year
Respiratory therapists are experts on the structure and operation of the respiratory system. Assuring that a patient's breathing functions are performing to their full potential is their aim.
Patients with long-term respiratory illnesses such as asthma, cystic fibrosis, chronic obstructive pulmonary disease (COPD), and emphysema are treated by respiratory therapists. Besides, they also administer diagnostic tests and treat these illnesses.
Allied health professionals are in great demand right now and will remain so in the future. If you are looking for guaranteed success, consider applying for one of these top eight high-paying allied health jobs. And why not an allied health travel job? Contact us to find out more!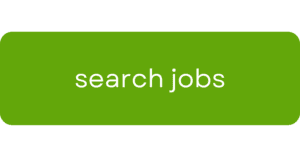 About Voca: The Spirit of Work
Voca is a relationship organization focused on uniting talented healthcare professionals across nursing and allied, as well as travel and local with exceptional companies. Headquartered in Rochester, MN, Voca works coast-to-coast supporting national, regional, and local healthcare companies. Voca is proud to be certified by The Joint Commission, which evaluates and accredits healthcare staffing agency organizations and programs in the United States.
We are committed to creating and maintaining a workplace in which all employees have an opportunity to participate and contribute to our mutual success and are valued for their skills, experience, and unique perspective. For more information, visit https://myvoca.com/.