Recent reports are citing that approximately 85% of healthcare facilities are experiencing allied health shortage.
What professions are affected? Radiologic technicians are high on the list, as well as physical therapists, laboratory technicians, and occupational therapists.
Although there have been improvements in the number of applicants, there are still issues. For example, labor shortages affect 80% of healthcare providers currently staffed. Additionally, it takes 71% longer to fill positions and 46% of allied health staff are experiencing high levels of work-related stress.
Furthermore, it is not just about the applicants available, the hiring process and speed at which these positions are filled are causing shortages as well.
Dynamics fueling the Allied Healthcare Shortage
Northwell Health is an example of one of many hospitals struggling with a fluctuating labor market. Over the past two years, their focus has shifted dramatically. In 2021, they were no longer struggling with COVID-19 patients but instead focused on outpatient settings and moderate cases.
Healthcare systems have pivoted to ensure there are enough testing centers and processing laboratories to meet the demand. However, patients are turning to online services and public kiosks during the pandemic.
This has created both opportunities and new challenges.
For example, many patients have become accustomed to using digital tools like telehealth to tend to their primary care needs. But while fewer people are being hospitalized for severe COVID-19, more patients are showing up with other severe ailments, resulting in longer lengths of stay and increased costs with fewer healthcare professionals available.
Consequently, many people are getting sick as a result of delayed care.
5 Professional fields experiencing the biggest impact from the allied healthcare shortage
Medical assistants
The Bureau of Labor Statistics estimates that 99,700 related jobs will open due to the aging population until 2028. Medical assistants are top 10 for healthcare, personal care, and cleaning professions with the most projected vacancies.
Dental assistants
The Bureau of Labor Statistics predicts that there will be 44,800 new jobs for dental assistants by 2028. This leads to a continuous increase in the need for preventive dental services.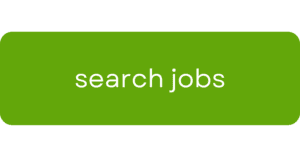 Pharmacy Techs
The career forecast for pharmacy technicians is quite hot. Parallel reporting indicates the Bureau of Labor Statistics estimates it'll have 38,300 openings and 7% growth from 2018 to 2028.
Clinical Laboratory
The Bureau of Labor Statistics projects that 25,500 more jobs will be open in the next decade. The Allied Health Workforce Projections (2016-2030), made by the National Center for Health Workforce Analysis, show similar figures.
Expect more than twice the number of medical and clinical laboratory technologists in the US by 2030.
Physical therapist
The BLS estimates 24,500 additional job openings for this occupation during the following decade.
3 Ways To Improve Your Existing Recruiting And Retention Process
Improve your hiring process
Make the process quick and decisive so you have the opportunity to get the best person in the building and not lose momentum with your new hire.
Monitor new hire experiences to measure success
Once you hire, take the time to regularly check in, give support and continue to educate.
Additionally, ask for feedback from employees, and don't be afraid to show them some of the challenges you face as well, transparency bridges relationships.
Using Healthcare Recruiters
With the rising demand for allied healthcare professionals, more and more people are looking to enter this field.
A successful recruitment process includes:
• Targeting the right candidates for your company
• Identifying the best sources for sourcing talent
• Creating a competitive offer that attracts candidates
• Following up with candidates to determine their interest in your company and availability
• Speedy hiring process
Although allied health positions have experienced shortages since the pandemic, it is possible to keep a full, happy staff.
Let Voca help you find qualified allied health professionals that are passionate in their field. Contact us today!
About Voca
Voca is a relationship organization focused on uniting talented healthcare professionals across nursing and allied, as well as travel and local with exceptional companies. Headquartered in Rochester, MN, Voca works coast-to-coast supporting national, regional, and local healthcare companies. Voca is proud to be certified by The Joint Commission, which evaluates and accredits healthcare staffing agency organizations and programs in the United States.
We are committed to creating and maintaining a workplace in which all employees have an opportunity to participate and contribute to our mutual success and are valued for their skills, experience, and unique perspective. For more information, visit https://myvoca.com/.