Communication in nursing is one of the most powerful tools nurses use when providing patient care. As nurses find themselves always surrounded by people, whether they are doctors or patients, they need to have sharp communication skills.
Medical professionals play crucial roles in the healthcare system. Finding ways to enhance communication between doctors, nurses, and patients demonstrates how a care unit improves practically, leading to better patient outcomes.
Importance of Communication in Nursing
In a healthcare environment, accurate and effective interdisciplinary communication is particularly important as it is a required prerequisite for providing high-quality treatment. Especially because nurses act as mediators between a doctor, a patient, and a patient's family.
One cannot overstate how crucial communication is in hospitals. Ineffective communication has a negative impact on staff morale and contributes to financial loss, in addition to impacting the patient experience.
Although it takes time for communication to improve, it is essential to make the effort to lessen misunderstandings. Here are some strategies to make sure that healthcare providers are communicating effectively.
3 Communication Techniques in Nursing
1. Exercise Active Listening
There is no better way to better your communication skills than practicing active listening. In fact, the ability to actively listen brings up some important details about the patient's health or their concerns regarding their treatment. Here are some techniques for using active listening in business communication situations:
Be mindful: Pay attention and avoid being distracted by anything outside the speaker's direct line of sight.
Use body language: Use body language to demonstrate that you are paying attention. Show that you're interested in the conversation by grinning and nodding. You could make brief verbal indications of what the speaker is saying using signs you understand.
Always make sure you heard well: Is good to paraphrase what the speaker is saying, confirm your understanding by asking questions, and recap the dialogue after each point they make to ensure you have understood them correctly.
These techniques are helpful not only while speaking with patients, but also when interacting with a difficult coworker. However, keep in mind that it's crucial to avoid letting judgment influence the conversation's direction in order to avoid making it ineffective.
2. Practice Situational Awareness
The ability to recognize certain aspects and occurrences in your environment in relation to time, place and the significance of the scenario you are in is known as situational awareness.
Add the following techniques into your every day- routine to practice situational awareness:
Observation-Orientation-Decision-Action (OODA) Loop: Through this technique, you examine your surroundings first, then you apply what you've learned to the circumstance at hand before making a choice and acting. This activity teaches you how to make more considered decisions and behave consistently under pressure.
Peripheral vision practice: Being well aware of surroundings is a quality of a successful communicator. This way you enhance your situational awareness and attention to detail by developing your peripheral vision.
Situational awareness assists you in identifying the patient's needs, such as when they require personal connections. According to this study, practicing situational awareness increases patient satisfaction scores by 43% and results in a more effective therapeutic process.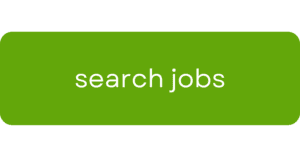 3. Practice Written Communication Skills
For nurses, workplace interactions go beyond verbal exchanges. A lot of the time, nurses communicate in writing, particularly now that the pandemic has caused many patients to select remote doctor visits.
Given how hectic your workday might be, you don't need to spend a lot of time honing your written communication abilities. However, be sure to occasionally engage in the following activities:
Alternate between written and spoken communication: As often as necessary, send emails and notes to your patients and coworkers to improve your writing skills.
Enroll in writing courses: There are specialists that share their advice on how to build professional writing skills while offering high-value courses.
Read, read, and read: Reading both general and specialist literature increases your vocabulary, which has a good effect on your writing abilities.
For written communication, all the same, guidelines that apply to verbal communication also apply. In order to succeed in it, you have to also be a good listener, exhibit empathy, and respect, and be sensitive to cultural differences.
To sum up, it all comes down to your effort. It takes time to develop communication abilities, and it depends on how well you recognize and seize every opportunity to do so.
With this helpful guide, you will be able to spot these opportunities and steadily and deliberately improve your nursing communication abilities to succeed in all of your contacts at work. Need extra advice? We are happy to help, get in touch with us.
About Voca: The Spirit of Work
Voca is a relationship organization focused on uniting talented healthcare professionals across
nursing and allied, as well as travel and local with exceptional companies. Headquartered in
Rochester, MN, Voca works coast-to-coast supporting national, regional, and local healthcare
companies. Voca is proud to be certified by The Joint Commission, which evaluates and accredits
healthcare staffing agency organizations and programs in the United States.
We are committed to creating and maintaining a workplace in which all employees have an opportunity to
participate and contribute to our mutual success and are valued for their skills, experience, and
unique perspective. For more information, visit https://myvoca.com/.