Working as a travel nurse gives you the chance to explore the world, while pursuing your dream job. You get to pick up and start over every few months in a new place with new coworkers and patients. Although we are talking about a wonderful experience here, getting used to new travel nursing jobs is occasionally overwhelming. Fortunately, there are several strategies to ease the shift:
Travel nurse tips to help you adjust to your next assignment
1. Explore your new city or town
Exploring a new place is one of the finest ways to get accustomed there. Arrive in your new location a few days early to settle into your housing, check out the neighborhood markets, and familiarize yourself with the new city. To get a sense of what to expect on your first day, it is also beneficial to take the route you take to work. Additionally, you might discover a fantastic café or coffee shop to grab breakfast.
Furthermore, a travel nurse should go outside and explore new surroundings. Visit the local landmarks, sample the cuisine, and experience the nightlife. This not only makes you feel more at home in your new city, but it also provides you with the opportunity to socialize. As a result, you feel more connected to your new neighborhood and find it simpler to settle into your new travel nursing assignment.
2. Get to know your work colleagues
Learning more about your coworkers is one of the finest methods when adapting to a new travel nursing assignment. Make an effort to establish both professional and personal connections with them.
Nursing is not an easy job, so it's important to maintain a strong support system while you're away from home. This not only makes your assignment more enjoyable, but also makes it easier to deal with challenges that come up.
Additionally, when you relocate to a different facility, making contacts is really helpful. If you want to continue building professional contacts, stay in touch with any nurses you meet. In the future, this will bring many opportunities.
3. Visit your new facility
Spend some time getting to know the place you'll be working before you begin your new assignment. Since policies sometimes differ from facility to facility, find the policy guides. Furthermore, meet some of the personnel and take a tour of the facility before your first day.
Finding a mentor at your new workplace and inviting your coworkers out for coffee or another social event are additional good strategies. Even if you don't want to be close, being social attracts coworkers and keeps morale up during shifts.
4. Maintain a Schedule as a Travel Nurse
A sense of familiarity is established via consistency. Stick to your preferred routines if you have any. Moreover, these routine activities keep you grounded, whether it's stopping at your neighborhood coffee shop each morning or going to the gym on your way home from work each evening.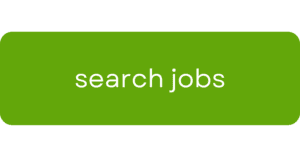 5. Be adaptable
Being adaptable is the most crucial thing to keep in mind when adjusting to a new travel nursing assignment. It becomes imperative to be flexible because plans don't always work out. For instance, due to a staffing shortage, travel nurses sometimes need to move locations or responsibilities. It is simpler to deal with these adjustments if you are adaptable.
Optimizing your journey as a travel nurse will determine whether getting ready for your next travel nursing assignment seems like a pain and hassle or a brand-new and fascinating experience! You'll feel more at ease, motivated, and prepared for success when you reach your travel nursing destination by simply following these five tips.
Looking for your next travel nursing assignment? Get in touch with us! We'll be more than happy to help.
About the Author, Dottie Hall
Dottie has been working with VOCA since July 2020 as the Healthcare Recruitment Director. She loves working with the VOCA team to make sure they are supported and happy thriving in a healthy work culture. The VOCA team is all about collaboration, not competition! Dottie believes you can train someone to be a good recruiter, but not to be a good person and thankfully our recruiters are both. When she isn't leading the VOCA team she is spending time with her husband of 27 years and three amazing children.
Connect with Dottie on LinkedIn!
About Voca: The Spirit of Work
Voca is a relationship organization focused on uniting talented healthcare professionals across
nursing and allied, as well as travel and local with exceptional companies. Headquartered in
Rochester, MN, Voca works coast-to-coast supporting national, regional, and local healthcare
companies. Voca is proud to be certified by The Joint Commission, which evaluates and accredits
healthcare staffing agency organizations and programs in the United States. We are committed
to creating and maintaining a workplace in which all employees have an opportunity to
participate and contribute to our mutual success and are valued for their skills, experience, and
unique perspective. For more information, visit https://myvoca.com/.