Have you wondered what are the top travel nursing destinations to visit as a nurse with a thirst for adventure? The role of a travel nurse is exciting, fulfilling, and offers a unique blend of travel and your passion for helping people heal. Imagine taking your next travel nurse assignment and experiencing the bustling streets of New York City, the charming towns of New England, the tranquil lakes of Minnesota, or the lush landscapes of Wisconsin. In this blog post, we'll embark on a journey through these travel nurse destinations, each offering a distinct experience for the adventurous travel nurse.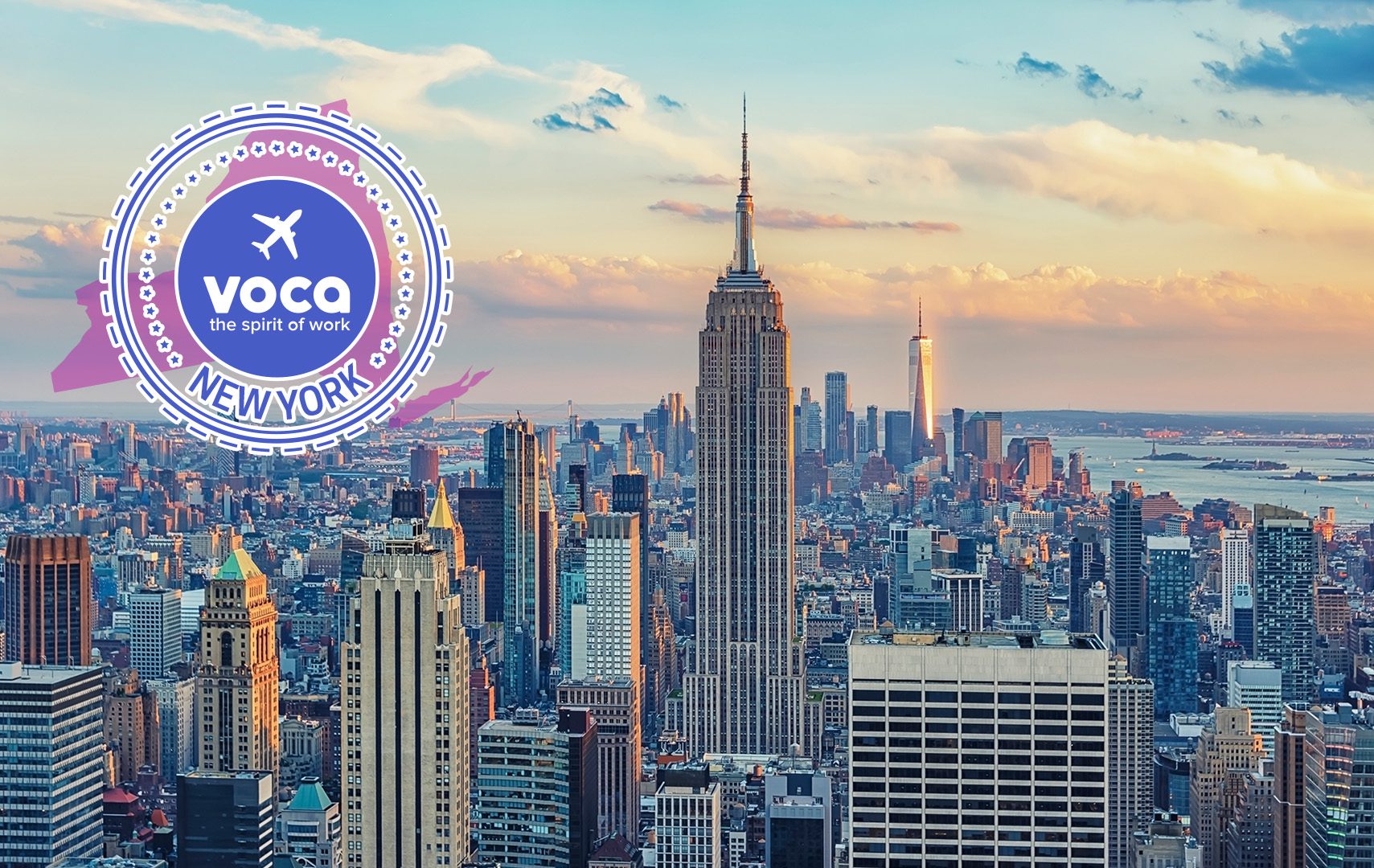 1. New York: The City That Never Sleeps
One of the most coveted travel nurse destinations is New York. Known mostly as NYC or "The Big Apple", New York offers not only a broad spectrum of nursing experiences but also a whirlwind of cultural and entertainment opportunities.
New York is a dynamic juxtaposition of history, culture, and relentless energy. From the iconic skyline of Manhattan to the scenic beauty of the Catskills and Adirondacks, there's something for everyone.
New York City offers some of the world's top medical facilities. Working here gives you unparalleled experience and networking opportunities. On your days off, watch a Broadway show, visit Central Park, or simply stroll through the diverse neighborhoods, each with its distinct flavor.
However, New York has more to offer than just city life! Don't forget to venture outside NYC. Upstate New York offers a serene environment, perfect for those weekends when you need a break from the city's hustle.
Traveling to New York as a Travel Nurse
Here are some of the best places to visit:
Manhattan: Empire State Building, Central Park, The Metropolitan Museum of Art, Times Square, Statue of Liberty, Rockefeller Center, Broadway theaters, The Museum of Modern Art (MoMA), shopping in SOHO, eat like a local and enjoy many more attractions.
Brooklyn: Brooklyn Bridge, Coney Island, Prospect Park, Brooklyn Botanic Garden.
Queens: Flushing Meadows Corona Park, The Museum of the Moving Image, The Queens Museum.
Bronx: Bronx Zoo, New York Botanical Garden, Yankee Stadium.
Montauk: The Montauk Point Lighthouse and great seafood.
North Fork: Vineyards and wineries.
The Adirondacks: A vast mountainous region, perfect for hiking, camping, skiing, and enjoying nature.
The Catskills: Another mountain range, known for its scenic beauty and outdoor activities.
Finger Lakes: A series of long, thin lakes in central New York, surrounded by wineries, waterfalls, and quaint towns.
Binghamton: Roberson Museum and Science Center, Binghamton Zoo at Ross Park, Phelps Mansion Museum, NYSEG Stadium, The Discovery Center of the Southern Tier, Otsiningo Park and the Nature Preserves.

2. New England: A Tapestry of History and Nature
There's a romantic allure to New England – a region steeped in history, characterized by its charming small towns, lighthouses, colorful fall foliage, and rugged Atlantic coastline. For travel nurses, New England offers not only a chance to further their careers in some of the nation's most prestigious healthcare facilities but also a unique opportunity to explore one of America's most iconic regions.
New England is home to some of the world's most renowned educational institutions, offering travel nurses the chance to partake in seminars, workshops, and courses to further their professional knowledge.
Though New Englanders are known for their initial reserve, they are also renowned for their genuine warmth and community spirit. Engaging in local traditions, from town hall meetings in New Hampshire to fall fairs in Massachusetts, helps deepen your understanding of this unique American region.
Exploring New England's Six States
Maine: Known as the Pine Tree State, Maine offers rocky coastlines, maritime history, and the chance to indulge in the freshest lobster.
New Hampshire: From the White Mountains to the serene lakes, it's a haven for outdoor enthusiasts. In the autumn, be prepared for a breathtaking fall foliage display.
Vermont: A slice of pure Americana, Vermont is famed for its artisanal cheeses, maple syrup, and a welcoming, community-based way of life.
Massachusetts: Home to Boston with its rich history and academic prestige. Wander along the Freedom Trail or explore the coastal towns of Cape Cod.
Rhode Island: The Ocean State might be small, but it's packed with beautiful beaches, colonial towns, and vibrant art scenes.
Connecticut: A blend of coastal cities and rural havens, Connecticut offers picturesque landscapes and cultural events.

3. Minnesota: The Land of 10,000 Lakes
Another travel nurse destination that is becoming increasingly popular is Minnesota, the Land of 10,000 Lakes. But there's more to Minnesota than just its lakes!
Minnesota is renowned for its snowy winters, and while this might sound daunting for some, it's a wonderland for those who appreciate winter sports. Enjoy ice skating, snowboarding, and cross-country skiing. And for those quieter moments, nothing beats watching the snowfall with a hot cocoa in hand.
In addition, with summers that are comfortably warm and dotted with those famed 10,000 lakes, there's no shortage of water activities. From kayaking, paddle boarding, to lakeside picnics, Minnesota summers are surprisingly refreshing.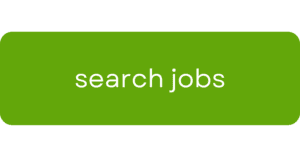 Traveling to Minnesota as a Travel Nurse
Here are some of the best places to visit:
Minneapolis: Minneapolis Institute of Art – Houses over 80,000 pieces of art, Mill City Museum, Walker Art Center and the Minneapolis Sculpture Garden – A contemporary art center.
St. Paul: Minnesota State Capitol – An architectural gem, Como Park Zoo & Conservatory – A family-friendly spot with a variety of animals and plants, and the Science Museum of Minnesota – Great for kids and adults alike.
Boundary Waters Canoe Area Wilderness: A pristine wilderness of forests and lakes perfect for canoeing, fishing, and camping.
Mall of America in Bloomington: The largest shopping and entertainment complex in the U.S. with more than 500 stores, an indoor amusement park, an aquarium, and more.
North Shore Drive: A scenic drive along Lake Superior from Duluth to Grand Portage with beautiful views, state parks, and waterfalls.
Split Rock Lighthouse: A historic lighthouse located on a beautiful spot on the North Shore of Lake Superior.
Itasca State Park: The headwaters of the Mississippi River.
Valleyfair: The largest amusement park in the Upper Midwest.
Minnesota's many lakes: From Mille Lacs Lake to Lake Minnetonka, the state's 10,000+ lakes offer boating, fishing, and relaxation opportunities.

4. Wisconsin: America's Dairyland
There's something enchanting about Wisconsin – a blend of natural beauty, hearty Midwestern spirit, and a dash of cosmopolitan flair. As a travel nurse, you have the privilege of journeying to many places, but your time in Wisconsin will be truly memorable.
Wisconsin is often associated with cheese, and rightfully so. But there's so much more to this state than its dairy delights. From the sprawling green landscapes of the Driftless Area to the sparkling waters of Lake Michigan, Wisconsin boasts a diverse terrain that's both refreshing and therapeutic.
For those looking for serenity after long nursing shifts, the Apostle Islands on Lake Superior are a must-visit. With caves, pristine beaches, and old lighthouses, it's a place that beckons you to forget your worries.
In addition, for those who love the outdoors, Wisconsin is a playground. From hiking trails in Devil's Lake State Park to fishing expeditions in the countless lakes and rivers, there's always something to do. And come winter, the state transforms into a snowy wonderland, perfect for skiing, snowboarding, and ice fishing.
Traveling to Wisconsin as a Travel Nurse
Here are some of the best places to visit:
Milwaukee Art Museum: Famous for its architecture and collections.
Harley-Davidson Museum: For motorcycle enthusiasts.
Milwaukee Public Market: Local food and goods.
Historic Third Ward: Known for its art galleries, boutiques, and the Riverwalk.
Door County: A peninsula famous for its scenic beauty, wineries, cherry orchards, and quaint towns.
Wisconsin Dells: Known as "The Waterpark Capital of the World", it offers numerous amusement parks and water parks. Also, explore the beautiful sandstone formations on a boat tour.
Madison: The state capital has a vibrant arts scene, beautiful lakes, and the famous State Street. Don't forget to visit the State Capitol building and the University of Wisconsin-Madison's campus.
Green Bay: For American football fans, a visit to Lambeau Field, home of the Green Bay Packers, is a must.
Explore the Great Lakes:
Apostle Islands National Lakeshore: Located on Lake Superior, it has beautiful sea caves and islands.
Cheese Tour: Being the "Cheese State", you can't miss visiting cheese factories and trying out the freshest cheese curds.
Brewery Tours: Wisconsin has a rich brewing history. Companies like Miller Brewing offer tours.
Ice Age National Scenic Trail: Over 1,000 miles of trails stretching across the state.
Devil's Lake State Park: Popular for hiking, camping, and boating.
Winter Activities: If you're visiting in the winter, there's skiing, snowboarding, ice fishing, and snowmobiling. Try the Elroy-Sparta State Trail for some scenic snowshoeing or cross-country skiing.
Frank Lloyd Wright Sites: Visit Taliesin in Spring Green, the architect's home, and studio.
Whether you're drawn to the bright lights of New York City, the historic charm of New England, the lakeside retreats of Minnesota, or the hearty warmth of Wisconsin, there's an adventure waiting for you. Pack your stethoscope and your wanderlust, and let the journey begin!
Need some help finding your next travel nurse or travel healthcare assignment? Check out some of our assignments in the states listed above! Contact Voca today to learn more.
About Voca: The Spirit of Work
Voca is a relationship organization focused on uniting talented healthcare professionals across nursing and allied, as well as travel and local with exceptional companies. Headquartered in Rochester, MN, Voca works coast-to-coast supporting national, regional, and local healthcare companies. Voca is proud to be certified by The Joint Commission, which evaluates and accredits healthcare staffing agency organizations and programs in the United States. We are committed to creating and maintaining a workplace in which all employees have an opportunity to participate and contribute to our mutual success and are valued for their skills, experience, and unique perspective. For more information, visit https://myvoca.com/.